Look younger, naturally
Due to the natural aging process, the skin loses elasticity and moisture over time. I AM Ayurveda oils preserve your skin's natural healthy state and keep you looking young.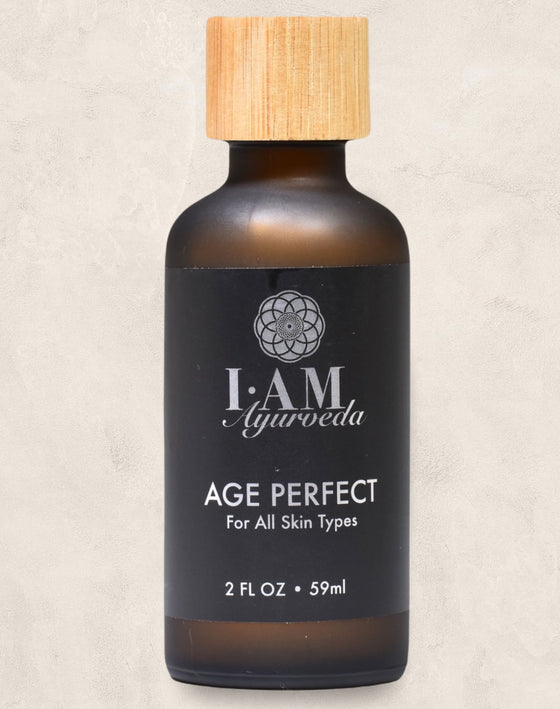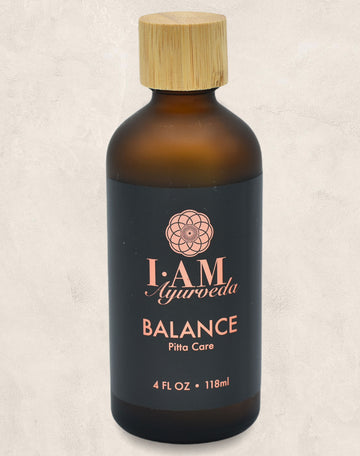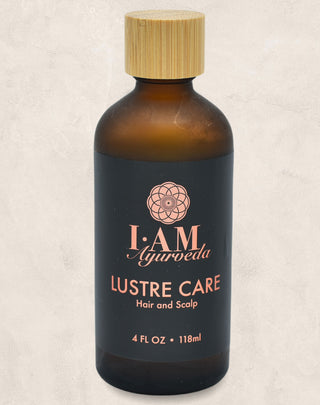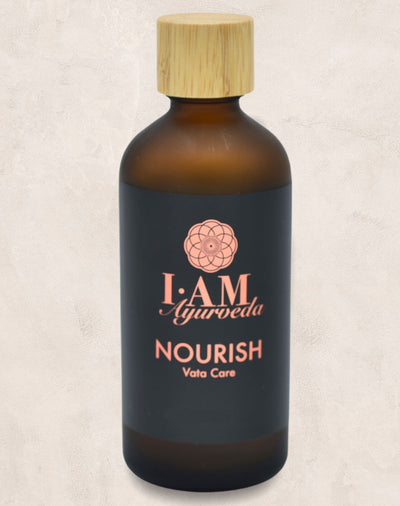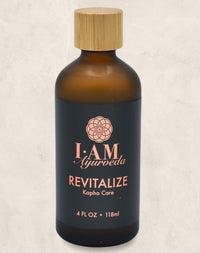 I AM AYURVEDA
Natural Oils
I AM Ayurveda natural oils were created to help the skin maintain its youthful appearance. We combine age-old Ayurveda recipes to create the most effective anti-aging oil line available today.
Shop All
★★★★★

I love this product, the smell, the texture. I decided to quit body lotion and use this product because it makes my skin truly beautiful and nourish.
★★★★★

This oil is magical! It absorbs quickly and leaves my skin feeling amazing. The aromas give me such a lift. I am enjoying this product and will continue to use it!
★★★★★

I have been searching for some time for an oil moisturizer that was authentic to Ayurveda... this product is it. The almond oil base, the choice of herbs are nourishing... I use it everyday and experience the calm it brings to my body. Thank you!
★★★★★

Pitta oil is exactly that, balancing. It absorbs quickly leaving no trace of oil, the skin feels supple and smooth with a perfect scent. I am happy to have found an amazing ayurvedic skin oil... A product that does not only work at the level of the skin but deeper.
Thank you!
★★★★★

This oil is perfect for moisturizing in our Florida hot humid weather. It absorbs quickly and leaves my skin hydrated. I do truly feel balanced after using this product.
★★★★★

I love this oil! I use it as a daytime and nighttime face nourishing routine for my very dry skin. I have definitely noticed an improvement in dryness and texture. I find the scent to be pleasant and soothing without being strong.
philosophy
Love and Necessity
The process that birthed I Am Ayurveda began in our home kitchen, preparing small batches of Rejuvenating Oils for friends and clients.
Our Story
natural oils that
Rejuvenate your appearance
For centuries, healers have been using plant-based oils to restore and rejuvenate the body.
Today, we've made it easier than ever to benefit from this age-old wisdom.

I AM Ayurveda oils capture the essence of thousands of years of healing wisdom in a single bottle.